LEADING GUARD Companies in America
For the 4th year in a row, United Protective Services is proud to be included in this list of security companies in North America. Our growth has been consistent and through quality of partnerships. Last year and this year have proven to be our most substantial growth to date.
August, 2022
Dear Security Practitioners:
Despite an enduring pandemic, labor shortages, market gyrations, international tension, and a maze of other uncertainties, it has been a solid year for North American watch, guard, and patrol companies.
Congratulations to all out listees!
I am pleased to share with you this list of Leading Companies with results through December 31, 2021. Thanks to the owners and officers of these businesses who provided employment, number of offices, and financial data.
To be included this year, companies must have achieved net revenues from North American operations of at least $22 million (US$). We seek to recognize service businesses withestablished reputations that serve the private, public, and not-for-profit sector with quality guard services.
Each one listed deserves to be called a Leading Company.
This compilation began several decades ago as an editorial feature of Security Letter which I published and edited for 47 years. I continue it as a service to the industry.
Keith Oringer, President of Security ProAdvisors, has been my collaborator in the publication of this Leading list.
Here's to the future!
Robert McCrie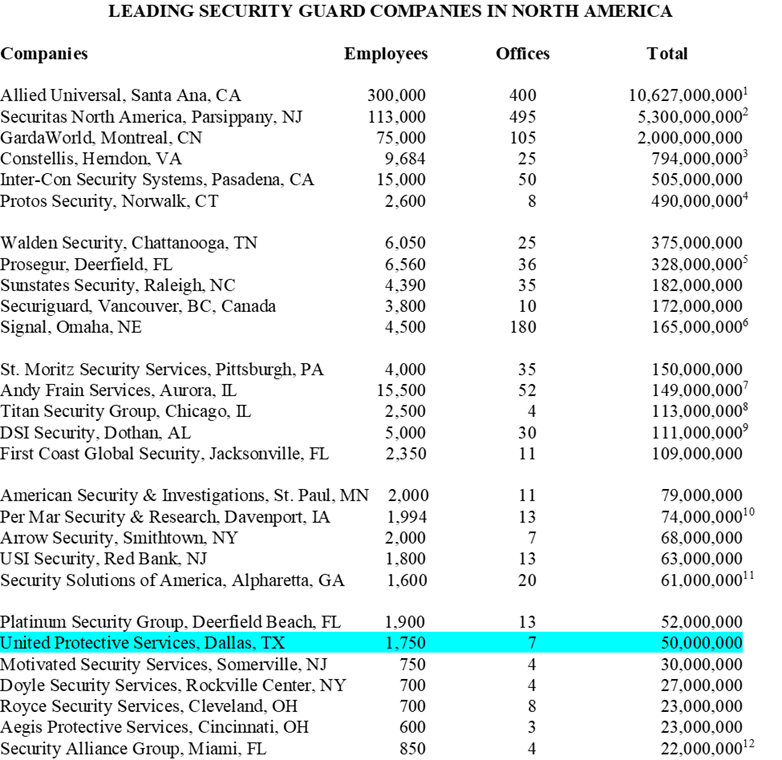 Back to news articles